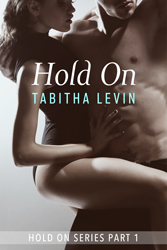 I wrote a serial. I'm really excited about it, because it's my first time writing with the first person present style. I found that I loved writing this way, as everything seems more urgent and real, and I could get into my characters head more and really bring out the emotion.
I know that not everyone loves serials because they hate cliffhangers (personally I love them), so if that's you, you might want to wait until the whole series is finished and get the box set. I'm hoping to finish Part 2 in December and Part 3 in January. That means I'll put out the box set sometime after that. I'm aiming for early February – just in time for Valentine's day.
I'm not sure yet whether I'll do a print version at this stage. I'll decide once I see if the series is popular or not.
Anyway, here's the blurb.
It's currently 0.99 cents or free with Kindle Unlimited. Enjoy!
Links to Amazon.com | Amazon.co.uk 
Blurb:
If there is a cardinal rule that everyone seeking a roommate would agree with, it's that you don't get involved with someone you live with. Too complicated.
But complicated doesn't stop Sarah Bennet from agreeing to let the gorgeously sexy Ethan Collier move in. He's everything she's not – confident, charming and intense.
The attraction becomes even stronger when she learns about his dark past. She should be running away, but instead she finds herself running toward him.
Falling into bed with Ethan was easy, falling in love is another matter entirely. She'll need to hold on tight, or this bad boy could break her apart completely.