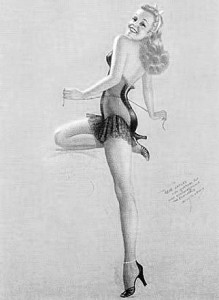 I've been thinking a lot about pen names lately.  Originally I was going to put everything I write under Tabitha's name, including the new novel that I'm writing, but I've had second thoughts on this.
The Desperately Delicious series is doing better than I expected and the Urban Darkness series is doing worse than I expected.  And so for that reason, I think I'll continue to write only erotic romance (and perhaps some not so streamy romance down the track) under this name, and create a new pen name for the horror novel I'm writing.
It makes much more sense for readers since they'll know exactly what to expect from Tabitha, and what to expect from (whatever name I come up with) for the zombie horror novel.
Now that I made the decision, I'm itching to get back to writing another erotic romance.  I want to do something a little different this time though and write something longer.  I'm not sure if I want to go full novel length (although perhaps I will) but I've got a great idea for a really cool sexy romance plot buzzing around in my brain which I want to get started on.
I'll still need to finish the current novel though before I start a new one.  I'm hoping to get started on it before the end of the year.
Until then,
Tabs xx