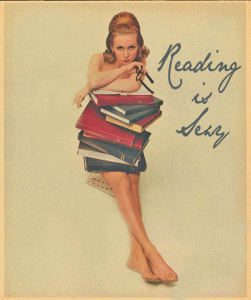 I've recently finished up two new erotica stories – which can't really be called romance since they don't have a happy ever after (HEA) ending but are still good stories in their own right.
(Just waiting for hubby to design the covers before I can publish them – I've had a sneak preview and they look great)
But I've come up with a bit of a dilemma.
Up until now I've been letting him read the stories so that he can tell me which parts need revising or if there are any flow problems with the stories.  A job of a good beta reader right?
But he's not really my target ready is he?  I'm really writing these for women which last time I checked he isn't.
Not that he minds of course, I think he actually likes reading them and he says the sex scenes are pretty hot (no getting any ideas now) so I'm flattered about that.  But is he the right person for letting me know where I can improve the story or should I be trying to find someone who is my target audience instead?
Hmm.  I'll have to think this one over.
P.S. If you think you'd like to be one of my beta readers (get to read the story before it's published and make suggestions on what works/doesn't work) feel free to drop me a line via the contact form.