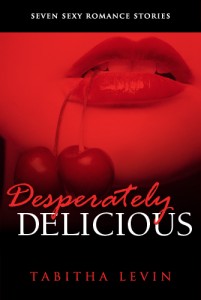 Available from:
~~~
The Desperately Delicious collection is now up on most stores, as both electronic and print versions.
It contains all seven stories from the Desperately Delicious series and represents the best value if you want to get all the stories in the one edition.
The included stories:
#1 – Stranger Delight
#2 – Perfect Amy
#3 – Betrayed by Love
#4 – Seducing Samantha
#5 – One Night Stand
#6 – Double Delight
#7 – All Tied Up
The sex scenes are mild to medium (except for All Tied Up which is raunchier and contains light BDSM), and most of them follow the typical romance structure of having a happy ever after, although I have thrown a few curve balls for some of the characters – but don't worry – by the end of the series they all find love.
I think they are great little stories, and work best read as a whole series rather than as individuals.
I hope you enjoy them.