Hey all!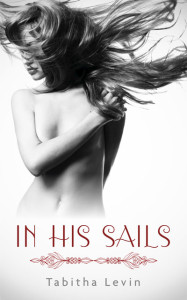 Just a heads up to let you know that my latest book, In His Sails, has just been released on Amazon (other retailers coming soon). It's novella length (although I prefer the term mini novel).
Here's the blurb:
I didn't want to go on holiday. Not with my family. I wanted to head up to the Gold Coast with my girlfriends instead, and have some fun.
But that was before I met David. Hot Aussie lifeguard, who seemed determined to pick me up. So I let him. A holiday romance was exactly what I needed.
I didn't expect to fall so hard for him though. The holiday was only for two weeks. Two week's and I'd have to leave him. That's not so easy when your life is messed up and all you want to do is stay in his arms.
What do you think? Sound's hot, right? I mean who doesn't love a hunky lifeguard?
And that cover is just to die for. I love it so much I just want to lick it (too much information?).
Happy reading!
Tabitha