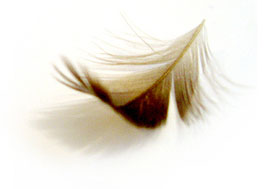 For those non writers that read this blog, NaNoWriMo is short for National Novel Writing Month.  It happens for the whole of November and participants compete to write a 50,000 word novel within the 30 days.
I've just started outlining the novel I'll be writing for it now and for those that are interested in my process, I thought I'd share what I'm doing.
I generally write my novels and stories, in a three act structure.
The first act is setting up the scene and characters and is what I call my 'before shot'.
The second act is the bulk of the story and where all the magic and fun stuff happens,
And the third act is there to tie everything up.
Of course there are many other processes and beats within those three acts that help build the story, plot and characterization (and hopefully stop the novel from being boring), but usually that's where I start.
Last night I started mapping out Act 1.
My ritual is usually to go and buy a new notepad and pens.  I try and find something pretty that says something about the novel I'm writing.  I prefer to outline on paper because I can jot ideas down as a think of them.
It usually takes me about a week to come up with ideas for the whole three acts, but since I have a little more time I plan on taking it slower since November will probably be hectic.
I know who my two main characters are, the time period it is set in, but that's all I really know right now.
The novel will be a paranormal romance (with sex of course) and I have no idea what it'll be called yet.  My main character is a plain woman in her early twenties who hasn't found a boyfriend/husband (and is unlikely to since most of the eligible men are off at war).  She'll discover a creature/man (I told you it was paranormal right?) who she'll fall in love with, but of course since he isn't 'human' everyone will be trying to tear them apart.
I want to throw in the tension of having her father killed, of people trying to capture her lover, and I am even thinking of having him unable to talk (which would help even more with conflict and tension) and since it might be sexy to have them express their feelings through touch rather than words.
But of course, these are just thoughts at the moment.  I'll know more once I finish outlining and then writing.  And who knows if the characters will let me write them the way they are in my head anyway.  Often they have a way of taking over sometimes and leading me in a completely different direction.
I'll keep you updated on my progress.
Tabs xx