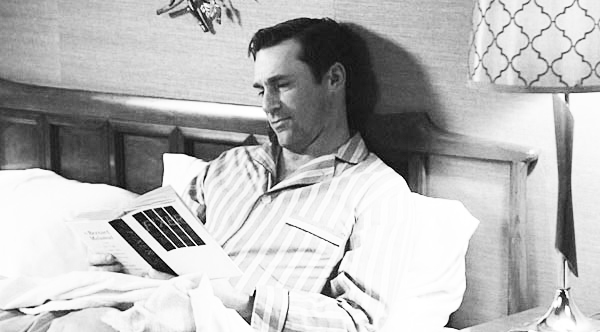 Do short stories sell, and can make you some quick cash on places like Amazon, Barnes & Noble and iBooks (among others)?
Let's get right to my answer.  Since we are friends here, I'm going to tell you the truth.  They do, but certainly not to the extent that novels and longer works do.
Recently well-known author Dean Wesley Smith wrote about a plan about making a living writing short fiction.  According to his plan, if an author was to write 50 short stories per year (averaging one short story per week), bundle them into 5 & 10 story collections, and continue doing that for five years – by the end of the five-year period, you'd have a nice passive income of approx $40,000 a year from then on.
His theory is an interesting one, and has been debated heavily on places, like the Writers Cafe at Kindleboards, whether it's realistic for a new writer to achieve such figures.
The reason it is being debated is because many author's believe that it relies too much on assumptions:
It is possible to sell five copies of your books across all platforms (average)?
Is it likely that what customers will pay for a short story collection, will be the same now as it will in five or ten years?
Will customers even pay $3.99 and up for those collections now?
Will author royalties remain the same over the long-term?
While I like Dean's theory (and respect him greatly for his expertise), I feel it has too many unknown factors.   I'd rather see figures about what short story writers are making NOW based on REAL FIGURES.
So let's look at some.
Right now in the Amazon store, the No. 1 short story on Amazon under the short story category is a book called Throttle by Joe Hill & Stephen King (perhaps you've heard of him?)  This book is 47 pages long (approx 16,000 words) and selling for 0.99 cents (to limited locations mind you).  It's got a sales rank of #274 which probably means it's selling around 50 copies per day (rough estimate).  Because it's a Kindle single it's eligible for the 70% royalty so it's currently making Harper Collins approximately $1,000 a month (and the author's probably $50 a month each).  Not bad for Harper Collins.  But not all of us can be Stephen King.
The highest independent author in the Amazon short story category is Primal Origin by Jack Silkstone.  It's ranked #2053, so is probably selling 20 per day.  At 35% royalty, Silkstone would be making around $200 a month.  Again, fairly decent for an (approx) 12,000 word story.
Of course, not every short story is listed under the 'short story' category.
I could find only ONE short story in the Amazon Top 100.  A romance called When First They Met by Debbie Macomber sitting very nicely at #78.  (It's approx 10,000 words).  At 0.99 cents and 35% royalty, Ballantine Books (Random House) is bringing in a nice (approx) $945 per month (based on around 90 sales a day).
As of writing, there are no independent short story author's in the top 100 (although quite a few novels from indie authors are there).
Who cares. I'm not trying to hit the top 100.  I just want to sell enough to make some decent money.
Fair enough.
I searched online.  I searched high and low.  And the only independent author that I could find who has a successful short story series is Hugh Howey with his excellent Wool franchise.
That's not to say that you can't making money with short stories – you can.  But except for a few outliers, you just can't make a lot.  The fact is that short stories, and short story collections just don't sell as well as full length novels.
Let's look at another example.
David Gaughran has both one novel, two short stories and a non-fiction book under his name on Amazon.  From his fiction, his novel A Storm Hits Valparaiso does the best.  It's ranked #143,740, whereas his two short stories are ranked #282,085 and #269,040 respectively.  (His non fiction sells the best overall – but that's not surprising – non fiction generally is easier to market than fiction).  His novel is also $4.99 making him $3.49 per sale, as opposed to the 0.35 cents he makes on each short.
My point: Novels sell better (and make you more money) than shorts do.  So if you goal is to make money, you should be thinking novels.
But you can still make a little money with shorts.  I know, because I do.  It's just not as much as you think it is.  The erotic romance sells far better than the Dystopian thrillers.  Not surprising really.  But I'm a writer, and there is more to writing short stories than just money.  I also like *shock* the writing part and *horror* knowing people are reading it part.
I can't test Dean's theory because I won't be exclusively writing short stories.  Not forever.  After I finish up the erotic romance series I'll be starting on a short novella trilogy.  I don't know the genre yet.  Just know I want to write something longer next time.  But I'm not ready for a full novel.  So novella it is.  Three in fact.  Now I've just got to figure out the genre.  Hmmm.
But I still know the novella's wont do as well as a novel.  I'll get there – eventually.
Short stories DO sell on Amazon, but not in great numbers.  And at this stage I don't believe you could make a good living doing it.  If you know different, prove me wrong.