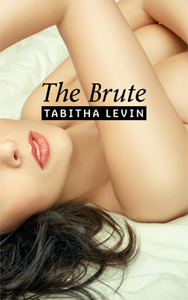 The Brute is now live.
It's a short novel (novella) of around 20,000 words.
Angel Parrish has got her dream job in Charlotte, and everything is going well, until she loses it and risks losing her apartment too. Not willing to give up her city life and admit failure, she accepts an offer from an older man she calls The Brute. He, however, wants more than just her company, he wants to own her body as well.
At first it wasn't a problem, he was good looking for his age after all, but then his demands get more and more controlling. 
To make matters more complicated, James Trent, her old childhood friend, has turned up in town, and wants to stay the night in her apartment. It wouldn't be so bad if he wasn't so damn hot.
Hope you like it!
Happy reading,
Tabitha 🙂