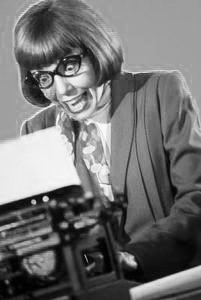 I've mentioned before whether short stories sell well or not and while I only have my own and a few other author results to go by, I still stand by my original statement that while they do – and are increasingly becoming more popular – it's the longer works that sell better.
I already can see that the collections do better than the single stories (although All Tied Up is doing particular well – I guess the trend for BDSM stories is still well and truly hot at the moment).
It will be interesting to see what happens when the full collection of the erotic romance stories goes up later this week, and I try again to make Stranger Delight go free on Amazon (it's free everywhere else).
These stories are a lot more popular than the thriller's, but I really think that's because readers expect longer works for thrillers whereas erotica readers like a quick and dirty story.
Oh and since we are on the subject of quick and dirty, I had a chance to read 50 Shades of Alice in Wonderland by Melinda DuChamp, and LOVED it.  It was witty, intelligent and, oh so very hot.  It's also free right now on Amazon (but I'm not sure how much longer it will be so if you are thinking of snapping it up, grab it now).
One day I hope to write a story as good as her.
So, Yep, I'm Writing a Novel
Now that both the series are completed, I've started to write a novel.  A full novel.  I really would like to see the comparison on how readers respond to the longer fiction than the shorter stuff I've been doing.
I hope to have it finished, edited, and a cover design up by October so that it's all done and finished by the time NaNoWriMo starts in November.
The novel I'm writing now is a horror of sorts.  With a bad-ass zombie.  This zombie isn't your typical drool and stumble around type though – he's smart and resourceful – and hell-bent on taking down a whole group of people who know how to take care of themselves.
So no sex (sorry erotica fans – I'll be writing more in this genre soon though I promise), but plenty of tension and action which I'm hoping people will love (I'm loving writing it).
As for pricing it, I'm still not sure at this stage.  Of course I'm getting ahead of myself – it's only 20% written, but already I'm thinking about covers, blurbs and marketing plans.  Always the marketer … 😉
I want to make it fair to both readers and me.  There has to be a good balance between the two.  At the moment I'm leaning towards the $3.99 price point – but we'll see when it's done.
What price would you pay for a good zombie story?