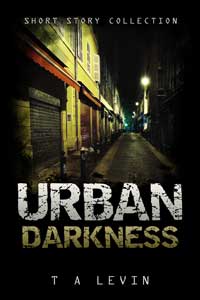 The collection of all seven of the action suspense stories is now available. It's called Urban Darkness (I love the title) and to contrast it from the shorts, we've used a empty street scene for the cover, instead of a person.
I think it portrays the feel of the stories really well, since they are all set in a tough future world and incorporate both suspense and action elements.
It will be interesting to see the difference between how the shorts have been selling, and whether people prefer to buy them all in the one collection.
I guess I'll find out soon enough!
Tabs xx