Hey all,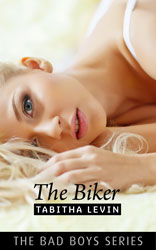 My newest book, THE BIKER is out today!
It's the third in the Bad Boys Series (standalone, you don't need to have read the others).
You can grab it for only 0.99 cents or borrow for free with Kindle Unlimited.
When a billionaire's daughter meets a member of a motorcycle club, sparks will fly.

Cara Westwood is about to become a highly paid executive of the family business at just twenty three, but she wants to live a little and explore her freedom before she's tied down to a career for the rest of her life.

Exploring a small town where no-one knows her identity, she meets biker, Colt Gaston. Colt might be just the thing for a fun fling before she gets back to the real word. Except when it's time to leave this bad boy, she doesn't want to go.

Cara needs to make a decision whether sexy Colt is worth giving up everything for, or he's more trouble than he's worth.
GET IT AT AMAZON
Amazon US: https://www.amazon.com/dp/B00OKUZ7KE
Amazon UK: https://www.amazon.co.uk/dp/B00OKUZ7KE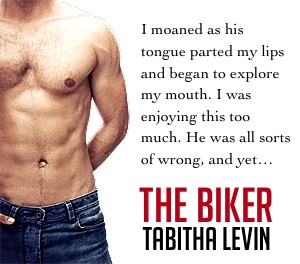 ~~~
Do I have to have read the other books in this series first?
Nope. They are all standalones. There is crossover in that the characters do appear in other books, but if only one story takes your fancy, go right ahead.
Will there be any more books in the Bad Boys series?
Yes, but not until next year. I'm itching to work on a separate novella trilogy first, and after that's up, I'll probably write the fourth bad boys book: The Billionaire.
Are your books in Kindle Unlimited?
They are indeed. 🙂
Hope you like it. 🙂
Tabs xx