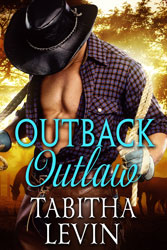 I've just purchased a gorgous cover from the talented Melody Simmons for my next book. It's going to be a romance set in the Australian Outback.
I've only plotted out a rough outline at this stage, so I expect it to be finished within three months.
During that time, it's currently up for pre-order at Apple. I'll be putting it at the other stores too once the book nears completion.
Here's the cover. What do you think? I'd love to hear your thoughts. Is an Australian outback romance something that interests you?
If it goes well, I plan on building this into a series of books. Hopefully this new direction will be brilliant for both you and me.
Happy reading,
Tabitha